CGO Ecology recently became a corporate sponsor of the Great Bustard Group, a conservation charity working to reintroduce great bustards to the UK. The great bustard – the world's heaviest flying bird – was one of Britain's favourite birds but was hunted to extinction in the 19th century. The charity was founded in 1998 to establish a self-sustaining population in the wild, and they achieved this aim in 2019. They now have a population of around 100 birds which they are working hard to safeguard and grow.
Director of CGO Ecology, Chris Gleed-Owen, says of the sponsorship: "The work this charity is doing to look after these iconic birds is brilliant, and hopefully our sponsorship will go some way to grow and develop their ethical captive breeding programme. I like to support small projects where possible as our money goes a long way, plus they are located near Salisbury so just a stone's throw from CGO Ecology's HQ." CGO is in good company – the charity has some notable corporate sponsors and is also supported by HRH The Prince of Wales, their Patron.
In January, Chris took his son Archie, 6, to visit the site. They were treated to a personalised tour, and saw around 15 bustards in the field. Archie particularly enjoyed meeting Fergus, an injured great bustard who lives with David and Karen Waters, founders of the Great Bustard Group. Archie came home buzzing with lots of bustard facts and a handful of huge feathers.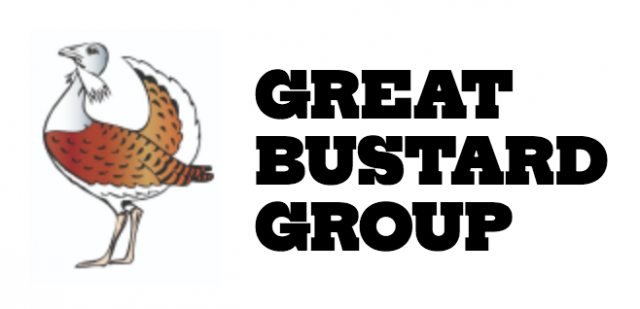 David Waters says: "The Great Bustard Group (GBG) raises all the project costs itself and sponsorship from businesses and organisations like CGO Ecology contributes a significant sum to the total. The habitat created and managed by the GBG benefits many other species in addition to the great bustards – grey partridge, stone curlew, corn bunting and quail all bred on our reserve."
To find out more about the Great Bustard Group or to offer corporate sponsorship, visit greatbustard.org.
Photo credits: 1,3,5,6 - GBG, 2,4 - CGO.