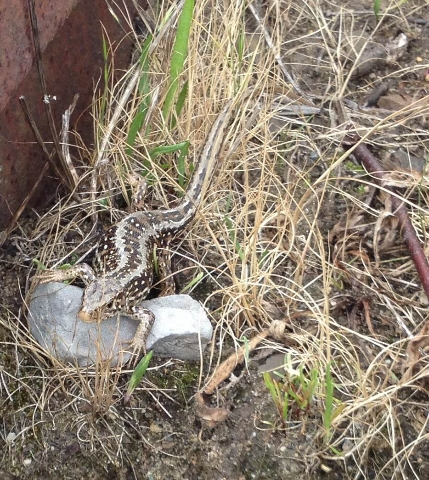 Hello, my name is Noel Bergin, and I am the new Senior Ecologist at CGO Ecology. Since starting in May, I have been working on GCN and bat mitigation work, but also at a number of railway sites, capturing and translocating reptiles.
In 2003, sand lizards were discovered at Wareham Station, on an old disused track bed. Then in 2013, smooth snakes were added to the list of European protected species (EPS) found at this site, to everyone's surprise, as the nearest heathland area is over a kilometre away.
When signalling and pedestrian footbridge works were proposed at Wareham Station in 2013, CGO Ecology was brought in to advise on EPS reptile conservation and to apply for a Natural England licence to move reptiles from the affected areas to specially-enhanced receptor areas.
For this project, we are working closely with Network Rail, Signalling Solutions Ltd, Geoffrey Osborne Ltd, and South West Trains.
So if you've been a passenger travelling through Wareham by train recently, you might well have seen me with my rail safety team, slowly walking along the track (all dressed in orange), capturing and translocation snakes and lizards. Indeed, in the last few weeks, sand lizards, slow-worms, adders and grass snakes have all been captured and moved to optimal habitat elsewhere on site.