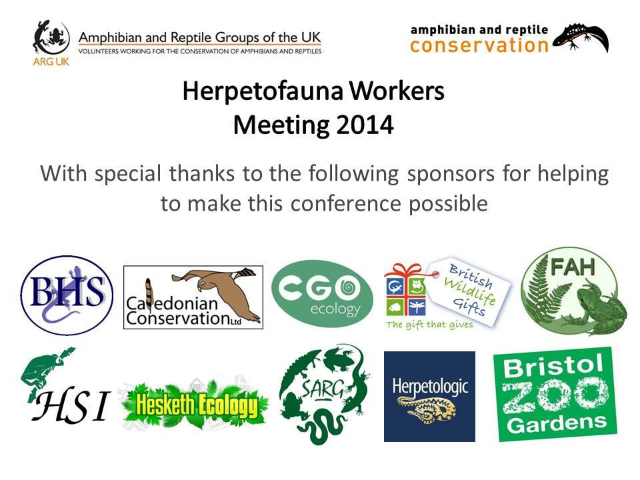 Last weekend saw yet another excellent Herpetofauna Workers' Meeting, this time at Bristol Zoo Gardens. Thanks to ARC and ARGUK for organising it.
CGO Ecology was among the sponsors of the conference, and we were honoured to be able to help out an organisation that is close to our hearts: SOS Tobago - Save Our Sea Turtles Tobago.
During the raffle at the HWM on Saturday night, we raised £603 for SOS Tobago.
We'd also like to thank Giancarlo Lalsingh for his excellent talk about marine turtle conservation in the Caribbean, and for being such a good sport in the mime section of Jim Foster's 'Have I Got Newts For You' quiz!