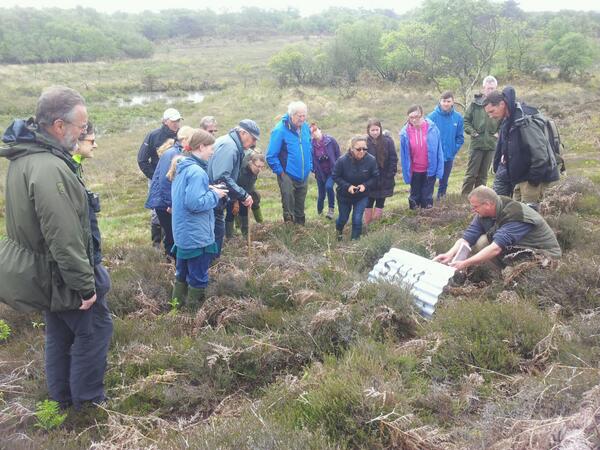 Yesterday CGO Ecology's Chris Gleed-Owen and ARC's Nick Moulton were out on Studland Peninsula in Dorset, training reptile survey volunteers for the Cyril Diver Project. Despite a grim start to the weather, the sun came out, and we saw dozens of sand lizards, plus a smooth snake and lots of slow-worms.
The Cyril Diver Project is coordinated by the National Trust, and is led by David Brown the project officer. Cyril Diver was a naturalist who in the 1930s was ahead of his game, and led the way with detailed wildlife monitoring of the Studland Peninsula, in a systematic way that is rarely repeated even today.
The current three-year project aims to resurvey all the land compartments and species groups that Cyril Diver recorded in the 1930s, and to see if there has been any change in the distribution of species and habitats over the years.
The reptile workshop was among a series of training days aimed at recruiting new volunteers, and encouraging volunteers who record other taxonomic groups to learn new skills.