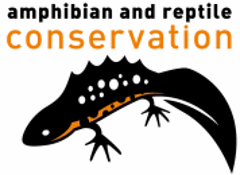 2017 - CSM of Stones Road Pond SSSI, Epsom, Surrey.
2013 - Common Standards Monitoring (CSM) - piloting revised CSM methodologies on 22 herpetofauna interest features for 17 SSSIs and 9 SACs across England, as part of ARC's MoA with Natural England. The sites were: Annesley Woodhouse Quarries SSSI (Nottinghamshire), Bee's Nest & Green Clay Pits SSSI/SAC (Derbyshire), Blue Pool & Norden Heaths SSSI (Dorset), Clints Quarry, Moota SSSI/SAC (Cumbria), Crookhill Brick Pit SSSI/SAC (Dorset), Denby Grange Colliery Ponds SSSI/SAC (West Yorkshire), Gong Hill SSSI (Surrey), Holnest SSSI/SAC (Dorset), Kirk Deighton SSSI/SAC (North Yorkshire), Little Wittenham SSSI/SAC (Oxfordshire), Lyppard Grange Ponds SSSI/SAC (Worcestershire), New Hartley Ponds SSSI (Northumberland), Powerstock Common & Wytherston Farm SSSI (Dorset), Rixton Clay Pits SSSI/SAC (Cheshire), Stones Road Pond SSSI (Surrey), Turbary & Kinson Commons SSSI (Dorset).
2012 - Adder Status Project (ASP) - Status assessment for the adder (Vipera berus) in England, and development of monitoring systems; for Natural England.
2012 - Museums and Archives Project - Evaluation of archaeozoological archives and preserved specimens across England, and their potential for informing research into herpetofauna conservation and past distributions.
2010 - Advice and production of working paper on setting up an ecological consultancy
2007-present - Annual survey of NARRS 1km squares, Dorset
2006-present - Annual monitoring of Make the Adder Count sites, Dorset
2009 - Sand lizard monitoring - Reintroduction site, Sandwich Bay, Kent.